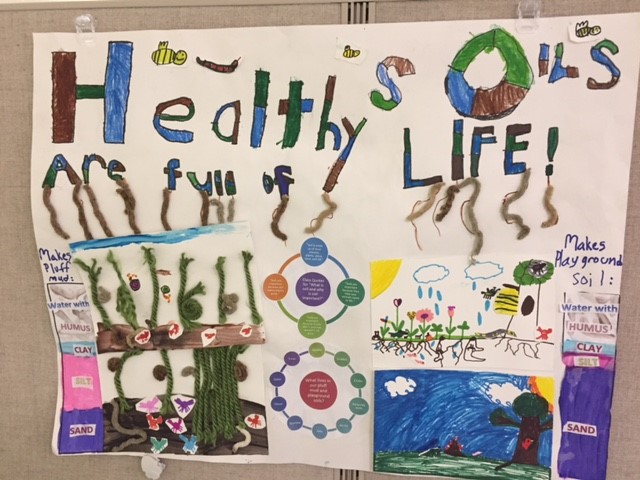 2016 LOCAL WORKGROUP MEETING - Natural Resource Concerns
Charleston Soil & Water Conservation District, along with USDA-NRCS(Natural Resource Conservation Service), held a local workgroup meeting on Tuesday, September 13th at the Ft. Johnson DNR Marine Center Conference Room on James Island. Bill Simpson, Chairman of the Charleston Soil & Water Conservation District, opened the meeting by thanking everyone for coming to our Work Group Meeting. He gave a brief background and history of the formation of Soil & Water Conservation Districts in 1937; and he explained that districts were created and formed to get the local farmers and groups to take a more active part in setting the resource priorities in their local area. He talked about the unique partnership between NRCS and Districts and that the reason why we are meeting is to get the information from the farmers and agricultural community, represented here today by your attendance, to discuss your resource concerns and how we can best prioritize and plan what is the most important resource that would best help our farming and agricultural community in Charleston County. He stated the discussions and recommendations made at this meeting would be given to Lori Bataller, NRCS District Conservationist, to send up to the USDA State Office to determine where the federal dollars spent would be most beneficial. Mr. Simpson then introduced John Smoak, Vice-Chairman, as moderator of the meeting.

Lori Bataller, NRCS District Conservationist, gave an overview of the EQIP Program and said that we were present to talk about the resource concerns for Charleston County. Cropland, Forestry, Wildlife, and pastureland.
After a long, thorough discussion among the group about their main resource concern priorities for our area, the following concern was decided on:
"Cropland Protection for Wildlife Damage to Crops"
Cropland Pest Control for Nuisance wildlife - Cropland Health (Soil) - Forestland Planting of Loblolly pines - higher priority
Lori Balaller will take these results to the State for review.
.